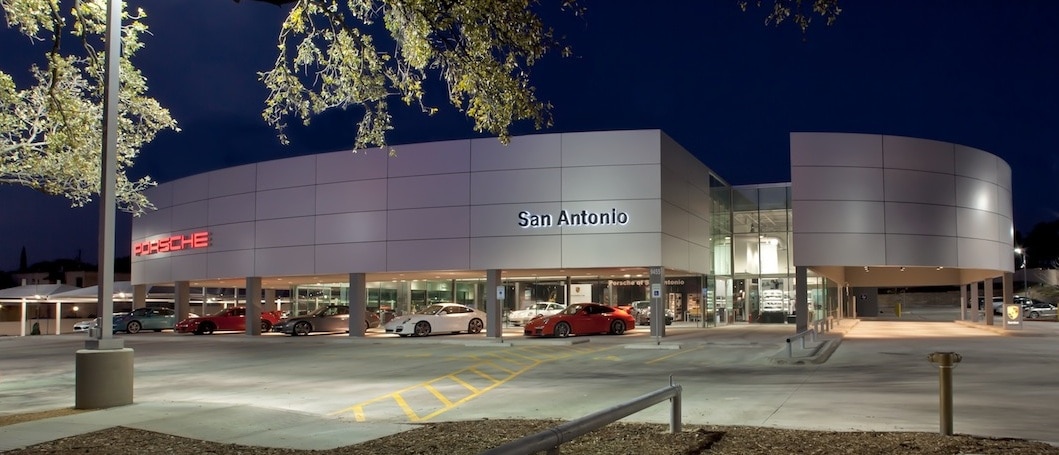 OUR MISSION
We are committed to building strong relationships by providing excellent customer service and guiding every customer along the unique road of their Porsche journey.
OUR GOAL
To deliver an experience that rivals the uncompromised thrill that can only be felt behind the wheel of a Porsche.
OUR CORE VALUES
TALENT - We employ talented and dedicated individuals. We encourage self-improvement by offering Porsche sales and service training on a regular basis.
DRIVE - We provide an environment that inspires and motivates our employees to do and be their best.
ATTITUDE - We are a team. Together we provide support for each other, our customers and our community.
CHARACTER - We adhere to the following ethical values in every area of our business: Trustworthiness, Respect, Responsibility, Fairness, Caring and Community Support.
ENERGY - Respect for the Porsche brand inspires and motivates our employees to dedicate themselves to our customers and to each other from the moment they arrive to the end of their shift.
PASSION - Our team of dedicated employees are passionate about their jobs and providing excellent customer service. We pride ourselves on attention to the smallest detail and work together as a team.
Porsche of San Antonio - Texas Porsche Dealer near Austin & Houston

Our vehicles include the 911, Boxster, Cayman, Macan S, Cayenne SUV and the Panamera, a 4 door sports car, which is the fastest car in its class in the world. It is our goal to find the car that best suits your needs and the expansion of our line into the SUV and 4 door luxury market may mean that we now have a car that you need to test drive when shopping. If we do not have the vehicle of your dreams, we are often able to order your Porsche or locate the right car for you. We invite you to take a ride in the timeless design of a Porsche. We also offer a superb selection of used luxury cars in San Antonio by today's top manufacturers. When you're ready to purchase, let our car loan and Porsche lease experts find a finance plan that meets or exceeds your needs.

For extra convenience, we have extended our Porsche service and parts hours during the week and are open on Saturday. Please stop in and enjoy our amenities.
Our customers are our first priority. We serve South Texas and have a loyal following of out of state Porsche drivers from California, Chicago and Florida. In Texas, we cater to many areas including the Rio Grande Valley & all of South Texas.

If you have been looking for a Porsche in the Austin, Houston or San Antonio, Texas areas, please come and see us!