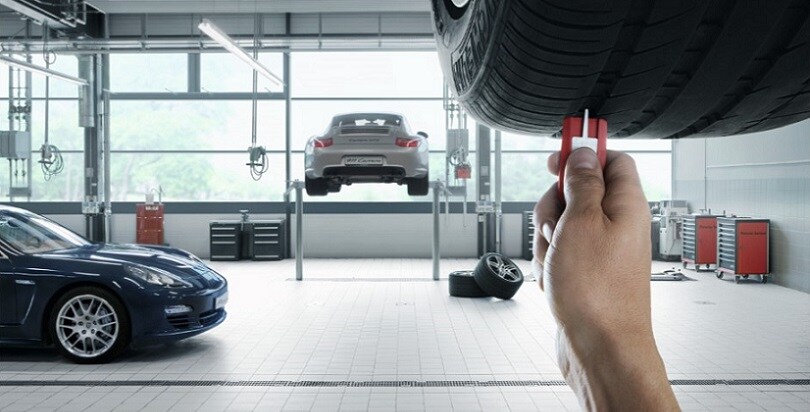 We have standards; as do you. You want something special. That's why you drive a Porsche and why you deserve equally special service. Precise, professional, dynamic and above all; tailored to your exact requirements.
QUALIFIED STAFF. We use qualification and training programs specially developed by Porsche for workshop and service staff, including factory certified technicians.
SPECIAL TOOLS. We use highly specialized technology such as the diagnostic tester for reading and deleting the error memory; the PCCB brake disc tester for detecting the degree of wear and tear on the ceramic brake discs; and the high-voltage test adaptor for manually checking that voltage is present on high-voltage vehicles.
PORSCHE GENUINE PARTS. Porsche Genuine Parts ensure that your original remains just that. Especially after repair or maintenance. Porsche spare and replacement parts are optimally tailored to your vehicle and meet Porsche high quality standards. This applies to safety-related spare parts, such as brake discs, and to items such as body panels. We use Porsche Genuine Parts for maximum safety, reliability and value retention.
RETAINING YOUR VEHICLE'S VALUE. How much is a dream worth? And for how long is it of value? That depends on the quality and regularity of its upkeep. Your Porsche will only retain its value in the long term if it's consistently maintained through Porsche Service.